Agencies
The all-round tournament management solution for agencies
Become more efficient and flexible to organize your clients' competitions
Organize your competitions in white-label
Offer your clients gaming competitions that correspond to them, whatever the game and format.
Create unique tournament websites
The time of tournament websites with generic layouts is over. Assemble your own competition website, and make it fit your client's visual identity.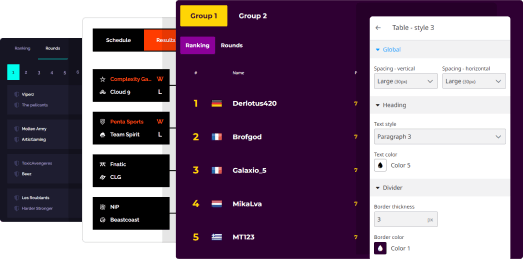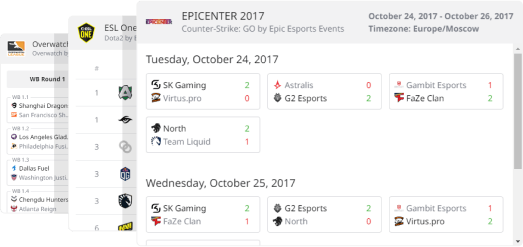 Enhance your own website
Display competition results on your own website, by integrating dynamically updated widgets, that you can customize to fit the operation branding.
Use a custom domain name
Choose the domain name to be used for your Toornament-created competition website.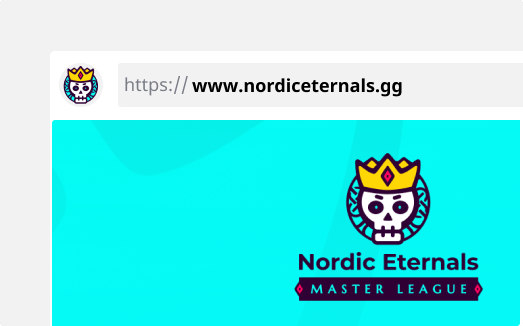 Accelerate your delivery process
No more skipping clients, quickly create gaming competitions and websites in true white-label fashion.
Create your tournament website without the need for a developer thanks to our no-code Website Builder.
Use turnkey templates to generate a website in a few clicks, and customize it from start to finish.
Automatically display your competition results on an existing website by connecting it with the Tournament API.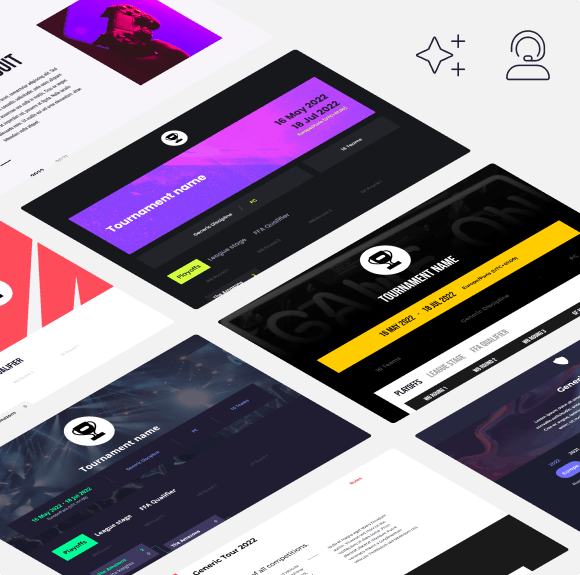 Control the costs and risks for your clients
Rely on a renowned technology used by the most prominent actors of the gaming market.
Focus on the operation by entrusting Toornament with the technical aspects of your competition, including maintenance and hosting.
No more unpleasant surprises! Control the cost of the operation thanks to monthly plans that fit your needs for a set price.
Configure your perfect tournament
No need to spread yourself with several tournament management tools! Toornament is compatible with your competition, whatever its game and rules.

Whatever the size
Organize a tournament with a few streamers or one involving thousands of participants. Use circuits to structure the competition with seasons, regions and tiers.
For all games
Organize tournaments on more than 500 games, from Battle Royale to sports simulations, with FPS, RTS and all other genres in between.
Flexible configuration
Configure your competition with your own rules thanks to a large choice of stage types, match formats, score calculations and more.
We are here to help
Share your project with our team and make the most of our expertise to develop your ideas and leverage Toornament features to their maximum extent.
Your tournaments, your data
Keep control over your competitions and participants' data.
Toornament lets you gather, create, edit, export and delete competition data at any time.
Collect useful information from your participants by adding custom fields to the tournament registration process.
Toornament will never exploit your competition data for marketing or commercial purposes. We also do not contact your participants.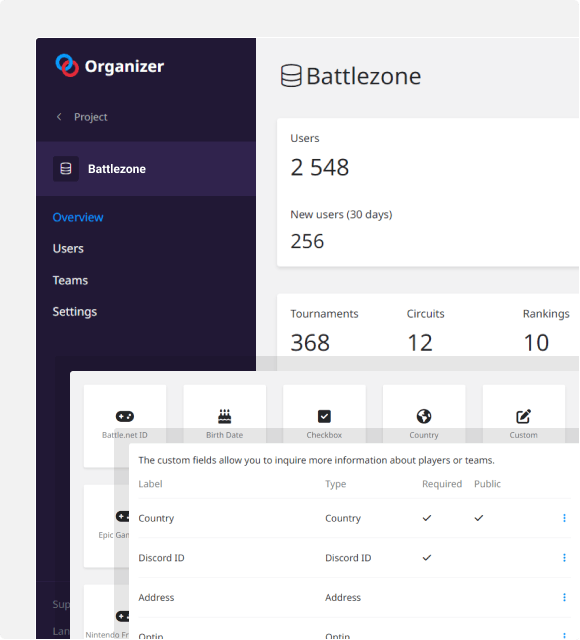 Join the agencies that already trust us
From games publishers official leagues, to a tournaments platform for students, the largest French LAN Party or a sports federation, Toornament helps agencies manage their customers gaming competition projects.